Description
Here is another one of the top five bunk beds from the nation's top manufacture of Bunk Beds in the United States
This is one of the top selling bunk beds for 2023.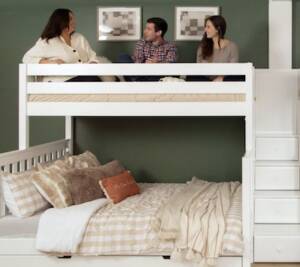 These bunk beds can be modular where two can work together in a room. Very heavy duty. Can support larger teens and adults.